Marjaan Botanicals - Products Review and Photos
18:30:00
Hello lovelies, i am back with another review. Today i am going to review a local brand named '

Marjaan Botanicals

' . Marjaan Botanicals is run by a very sweet lady whom i absolutely loved collaborating with as i found her not just sweet but very honest about her products. She generously sent me three of her products which are:
3. O So Natural Deo (Lemon)
Walnut Shampoo
This Walnut Shampoo by Marjaan Botanicals is their best selling product. The packaging of the shampoo is very sturdy. The bottle cap opens up when pushed from one side.There is a label on front and back side of the bottle. Name of the product and all ingredients are mentioned on the bottle labels. The consistency of this shampoo is milkshake like and and it when applied creates a good amount of foam/bubbles.
This Walnut Shampoo is made for healthy and shiny hair and has Walnut oil as its main ingredient. Walnut oil has omega-6 fatty acids as well as vitamin B7/Biotin which helps to prevet hair fall and strengthen hair follicles.
I have been using this shampoo for more than a month now. I do feel it makes my hair look fuller and healthy but somehow it also makes my hair feel frizzy as well. The frizziness goes away slowly throughout the day but I would really recommend you guys to use this shampoo with a conditioner. I started using this shampoo with the conditioner because of the frizziness and trust me i absolutely loved the results. If you want, you can use any conditioner but it is always better to use conditioner of the same brand. Marjaan Botanicals also sell shea butter conditioners, if interested you can try the combo for best results.
I am noticing a huge difference in my hair since i have started using this shampoo, they feel and look healthier. This shampoo doesn't dry my scalp at all. It has actually helped me a lot with my dry scalp. For people who have dry scalps and wants to bring a life in their lifeless, dull and dead straight hair then i would really recommend you guys to try this shampoo. Personally, i am loving the shampoo and after a long time i am feeling good about my hair.
Price:
1200 PKR
Hazel & Rose Toner
The second product i am going to review is this Marjaan Botanicals Hazel and Rose Toner. Toners are not really Marjaan Botanicals's core products. They had this toner pre-made so they sent me to review it. They do make toners but only on orders and after detailed consultation with client's skin type and choice of oils. Same goes for their other products like serums, body butters and moisturizers. The main ingredients in this toner are: Rose Water, Apple Cider Vinegar, Witch Hazel, Aloe Vera Extract, Chamomile Flower Extract, Grape Seed Extract and Rose Flower Oil.
This toner comes in a sturdy plastic bottle with a spray top. I have used this toner for a couple of times and i absolutely loved it because it made my skin look so fresh and alive. The only problem i faced with this toner was that it made my skin a bit dry. Later i realized that the reason was ACV.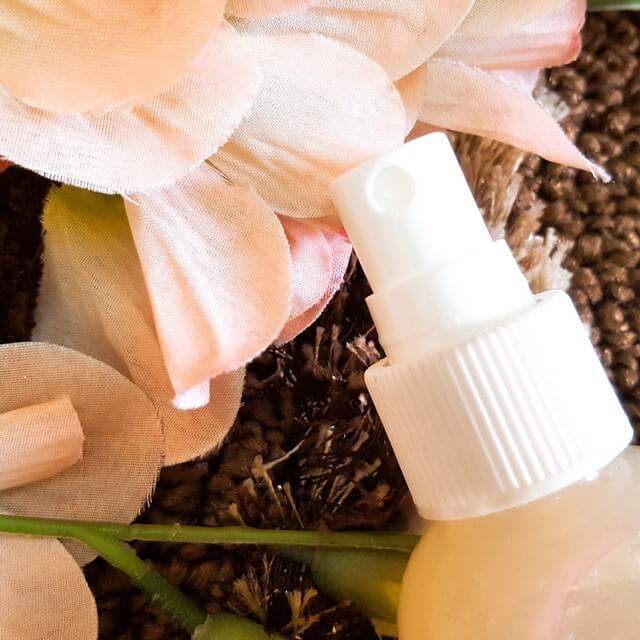 ACV is great for oily or acne prone skin. So i would really recommend this toner for people with acne or oily skin. I later gave this toner to my sister and she can't stop using it. Her skin type is oily and this toner helps her to keep all the oil at bay for a long period of time. She uses this toner even before applying makeup to giver her skin a clean canvas to work on. According to her she is in love with this toner and highly recommends it for people dealing with oily and acne prone skin.
PRICE: 2000 PKR
Marjaan's O So Natural Deo in Lemon
This deo is probably my favourite product because it is a deo for calling out loud and i love deo's. Deo's are an essential for summers. This deo comes in a tin packaging. The texture of this deo is wax like. You have to rub your hand on the wax and then apply it on your body.
What i love about this deo is that it doesn't irritate my skin at all. I didn't feel oily or greasy because of it. It is a very dry wax which melts into skin and you can't feel anything after it sinks into the skin. This deo is available in lemon scent and the scent lingers almost throughout the day. I have been wearing it every single day and i love it. This deo is valued at 400 PKR and trust me it is worth the price. Marjaan botanical have recently launched this deo

in Lavender scent (500 Rs) as well.
Overall, i am really impressed with their products and i would recommend you guys to try them out but i would also recommend you guys to consult the owner first and buy the right product for your skin or hair type. The owner of the brand is very helpful and will recommend you the best products according to your skin type, hair type and issues you face.This is all for today, i hope you find this post helpful.