Duvi's Stockholm's Iceberg Deep Cleansing Milk Review
22:28:00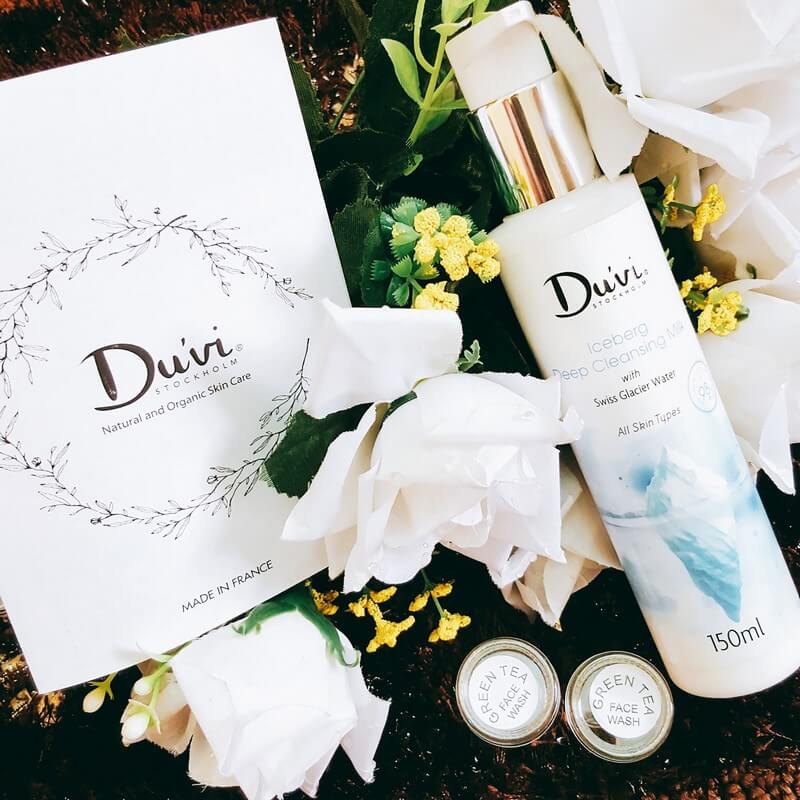 Hello lovelies, i hope you are all doing well. Today i am here to share my review of Duvi Stockholm's Iceberg Deep Cleansing Milk. Cleansing Milk is a type of a cleanser which removes dirt and impurities built on the surface of the skin.
What the brand says about the product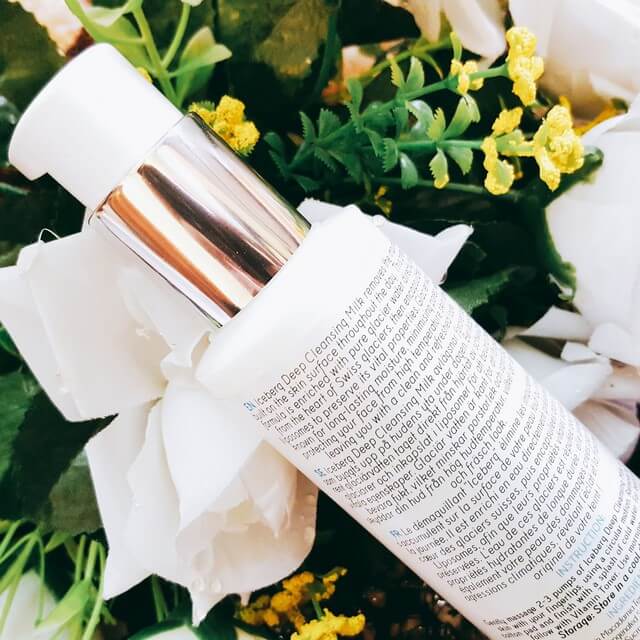 Iceberg Deep Cleansing Milk

removes the impurities built on the skin surface throughout the day. This premium formula is enriched with pure glacier water directly taken from the heart of Swiss glaciers.
Glacier water is known for long lasting moisture, minimizing pores while protecting your face from high temperature skin stress.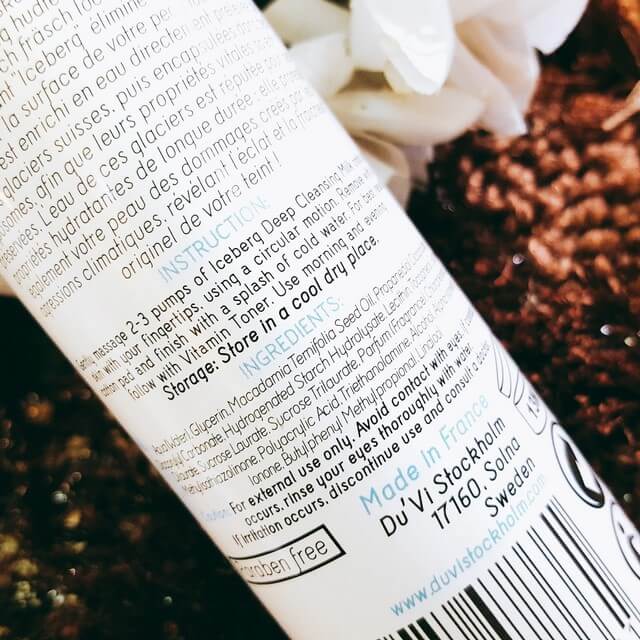 Gently massage 2-3 pumps of the product onto dry skin with your fingertips using circular motion. Remove with a cotton pad and finish with a splash of cold water.
Packaging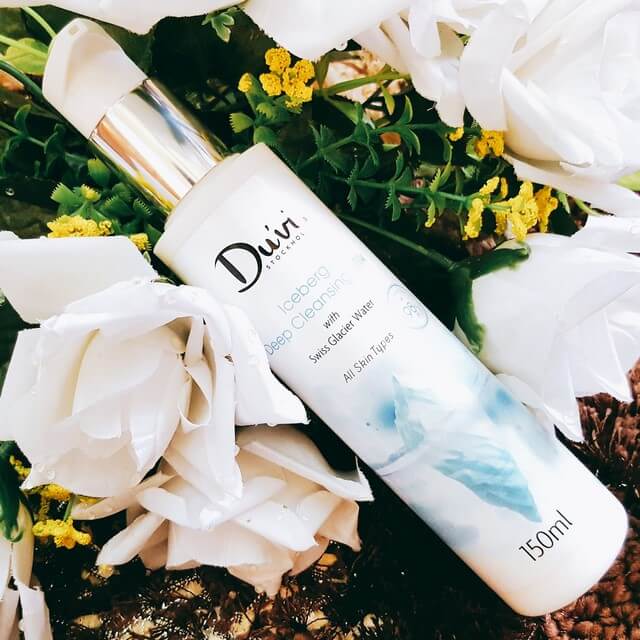 This Cleansing Milk comes in a hard plastic bottle. The bottle and the nozzle of the bottle is super sturdy and is not easy to break. The nozzle on the bottle makes it easier to take out the right amount of product for use.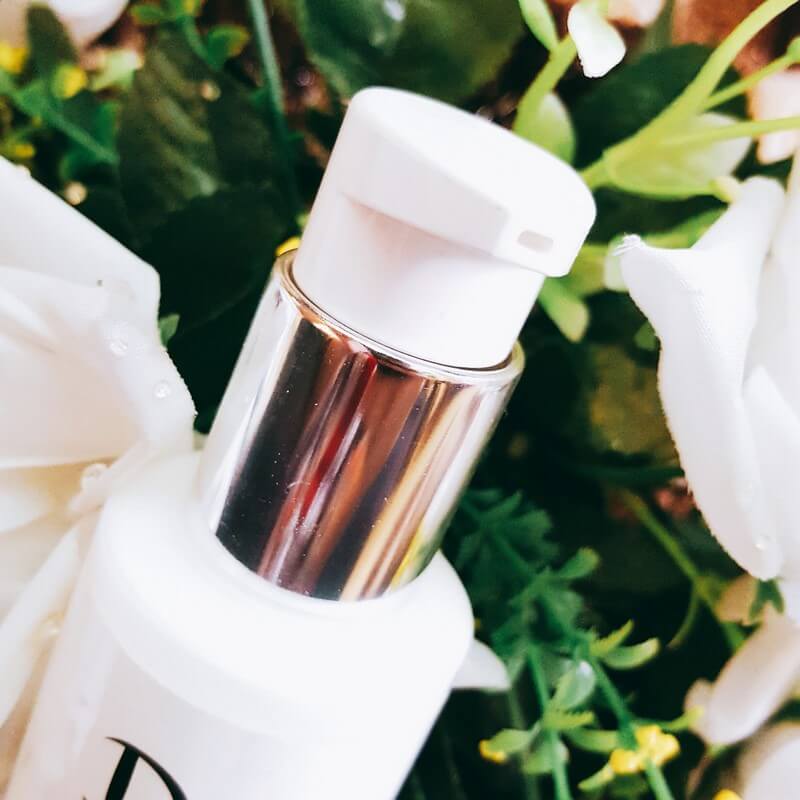 One thing i love about this bottle is that the nozzle can be turned on the other side which then blocks the product inside the bottle. This way if the bottle is kept in the drawer, there is no way for it to leak in the drawer. This bottle has 150 ml of product and the product has a shelf life of 13 months.
I usually don't like using cleansing milks because i don't like the thick consistency of cleansing milks. I always feel thick cleansing milks clogs my pores easily.
One thing i was super surprised about when i used this product was that the consistency of this product is super light which makes it unique as the cleansing milks i have tried previously always had thick consistency. This product literally melts when massaged onto the skin making the experience pleasurable. This product has perfume like smell to it. It is strong but not too over-powering.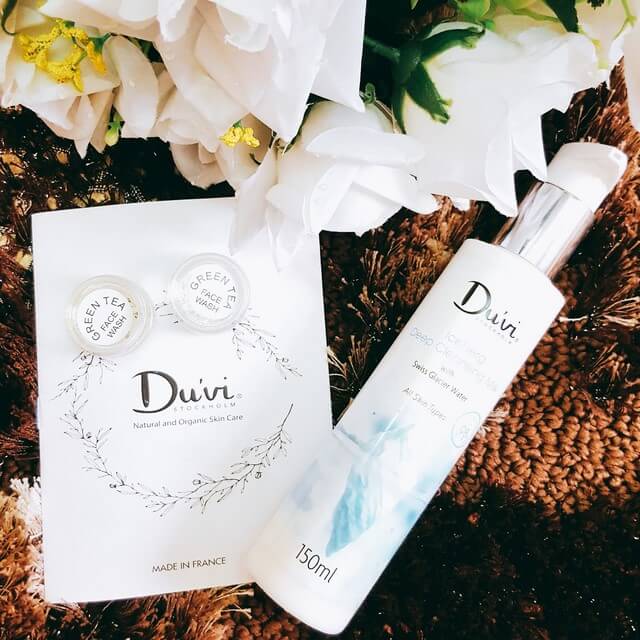 I have used this product so many times now and i think i have finally found a cleansing milk which my skin is loving.
I apply 3-4 pumps of this cleansing milk onto my face, massage it for few minutes and then remove it with a cotton pad. I then splash cold water onto my face , pat it dry and then use a toner on my face. As my skin is dry i have seen amazing results since i have started using this product. My dryness is surely subsiding as my skin looks hydrated and clean. My skin also feels softer after every use and thankfully there are no breakouts yet! Overall i am enjoying using this cleansing milk and i might repurchase it if i finish this bottle which i am sure i will!
Price
2800 PKR
For more information about Duvi Stockholm Pakistan , please visit HERE.
FOLLOW ME ON
This is all for today, i hope this post was helpful. Thankyou for your visit.