Trendy Jewellery & Watches Collection 2016 for Girls
04:27:00

Hello lovelies, how are you all? I hope everyone's doing great, well i have been busy with usual stuff like thesis and some home related issues. Anyways, today i am here to talk about trendy jewellery and watch collection 2016 for girls.
Wearing jewellery and watches has become a trend in today's time. Because of the vast variety easily available online, girls don't miss this chance of looking fashionable. The jewellery and watches which are trending these days can not just be worn at functions but can be worn anytime and anywhere because of the way they are made. Jewellery and watches surely enhance a girl's beauty in many ways.
Girls love jewellery whether it is trendy or not . Gone are the days when girls used to wear only gold jewellery. Nowadays there is a vast variety of artificial jewellery available online and in stores which is trending all over the world.
Buying

Jewellery Online

is the easiest way to get it delivered to you in time and without going out yourself and buying it. Artificial jewellery has become a trend these days. The vast variety of jewellery not only includes necklaces but pendants, bangles, jewellery sets and rings as well. Antique jewellery and jewellery with small stones is quite trendy these days.
Not only Jewellery but Girls Watches are also in trend. Watches definitely enhance the beauty of hands and are very useful whether you're a student or a working lady. Variety of watches are available online and in stores. Cute girly watches are definitely trending these days. For girls, cute girly watches are available in different colors as well. Whereas if you are a working lady , you can go for other elegant looking watches which looks beautiful.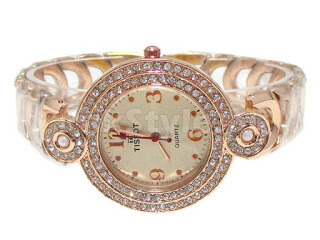 Any girl living in any part of the world surely enjoys a good quality and variety of jewellery and watches available online these days. Are you one of those girls as well?
This is all for today, i hope you enjoyed reading this post. Do leave your comments in comments section below, i would love to read them.