Pizza Hut - Wow Deal Review
03:25:00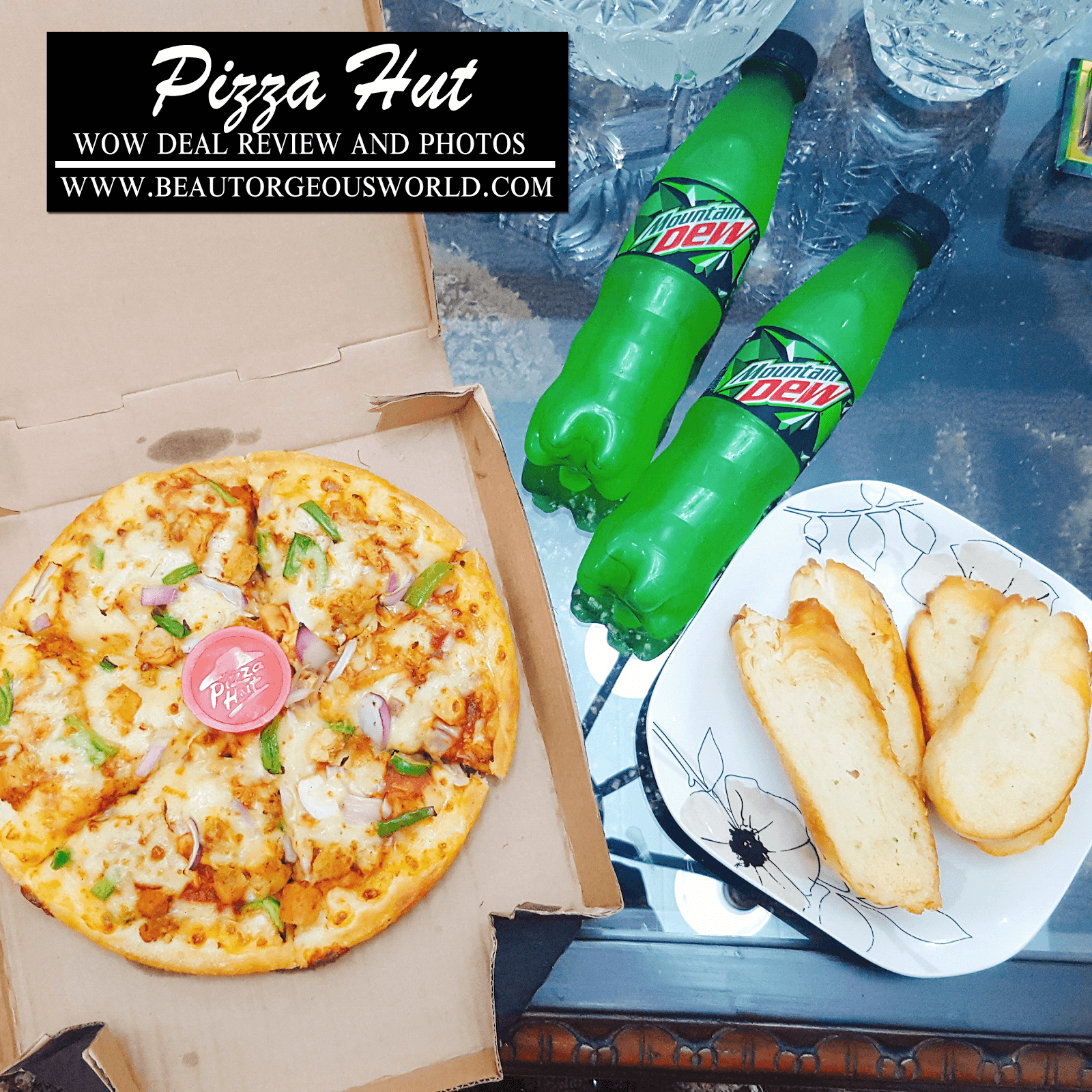 Hello People, welcome back =) Today i am here to talk about Pizza Hut's wow deals. Recently Pizza Hut launched their wow deals and they are a rave these days in Pakistan. Pizza Hut's Wow Deals offer three boldly priced value deals for all. All deals can be customized and the customers can choose among twelve different toppings for their pizza. I have tried Pizza Hut's wow deal twice and both times i was pretty impressed.
Honestly, i have never been disappointed by Pizza Hut Pakistan. Their food is always on time, warm and fresh.
The deal i have tried was worth 500 Rs and it included: 1 Regular pizza, 4 Pcs of Garlic Bread and 2 soft drinks. The regular pizza was cooked well and tasted delicious. The size of their regular pizza was also quite impressive. I have tried this deal once with Fajita regular pizza and once with Chicken tikka regular pizza. I personally like their chicken tikka pizza better than Fajita one but honestly both tasted delicious.
I shared this deal with my sister both times and t
his 500 Rs worth wow deal was perfect for two people.
Their Garlic Bread was also very soft, delicious and still warm when delivered.
I was surprised because i never eat garlic breads but somehow enjoyed eating two of the pieces both times.
The drinks were also delivered cold both times.
Overall i think Pizza Hut's wow deals are
taste and price wise
really impressive . They are not just tasty but fulfilling as well. I would definitely recommend you all to try their wow deals, I bet you won't be disappointed !
To order your wow deal , please visit

HERE

. This is all for today , for more posts like this please keep visiting my website.