Cy'lab's Crithmum Maritimum Repairing Essence Review
18:33:00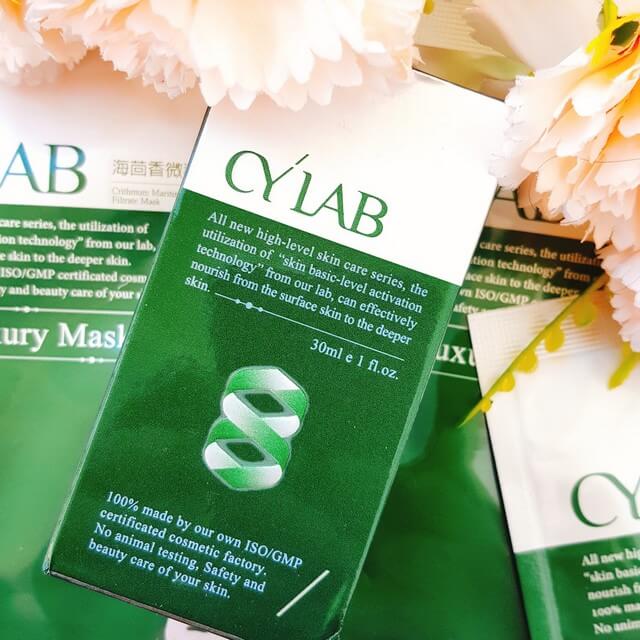 Hello everyone,i am back with another review. Today i am here to review an essence from Cy'lab. Cy'lab is a skincare brand which produces high level skincare products. The product i am going to review today is

Cy'lab's Crithmum Maritimum Callus Culture Filtrate Repairing Essence

.
Primary Ingredients
Crithmum Maritimum

also known as Samphire or Sea Fennel is an edible wild plant. It is rich in peptides, minerals and Vitamin A, C and E. Peptides are useful for anti-redness and anti-blemish. It also has anti-oxidant and anti-aging properties alongside toning, soothing and conditioning skin.
Actosome Lonceramide E06 helps to moisturize and repair skin by absorbing into the skin completely.

Curcuma Longa Root extract

also known as Turmeric has anti inflammatory properties. It fights off acne because it is a natural anti-septic and helps to keep bacteria from spreading. It also helps in reducing dark circles,help soothe dry skin, protect skin against sun damage and aging.

Sodium Hyaluronate

has ability to help extremely dry skin from flaking. Continued use of sodium hyaluronate provides anti-aging, wrinkle smoothing and exceptional moisturizing benefits.

Boerhavia diffusa Root Extract

is an extract from flowering plant. It has strong skin-soothing and antioxidant properties.
Packaging
This essence comes in a beautiful green tinted glass bottle (the bottle colour is looking brown in these pictures because of sunlight). The glass bottle itself comes in a Green and white cardboard box. I really like the packaging of this product. The glass bottle is not just aesthetically pleasing but it also has a very expensive look to it. The essence can be taken out from the glass bottle with the help of a dropper which I find very hygienic.
Product Texture
This glass bottle contains 30 ml of essence. The essence itself is as thick as a serum but it doesn't feel heavy on skin at all.It
gets absorbed into the skin completely leaving my skin really smooth and soft.
Product Smell

It has a unique smell to it. It reminds me of one ointment i used to use when I was a little kid. The smell itself is very subtle so you don't have to worry about it at all.
My Verdict
I have used this serum for more than a month and i have loved using it. A little bit of this serum goes a long way hence i still have a lot of product left in my bottle. One thing i have noticed about this essence is that it gives instant results. Beside making my skin look smooth, it brightens up my skin as well. I use this essence during night time and trust me it astonishes me how my skin looks so supple and bright in the morning everyday.
Overall, i am super impressed with this essence and i would like to recommend you guys to try this one if you are looking for something to help you smooth and brighten your skin-tone. As this essence also contains ingredients which help in anti-aging so i will continue using this product and hope that it works in that department too.
This is all for today, i hope you find this post helpful. For more information about this product please visit

HERE

. Also checkout the product texture on my instagram

HERE

. Thankyou so much for your visit.