SomeByMi's Galactomyces Pure Vitamin C Glow Toner Review
20:03:00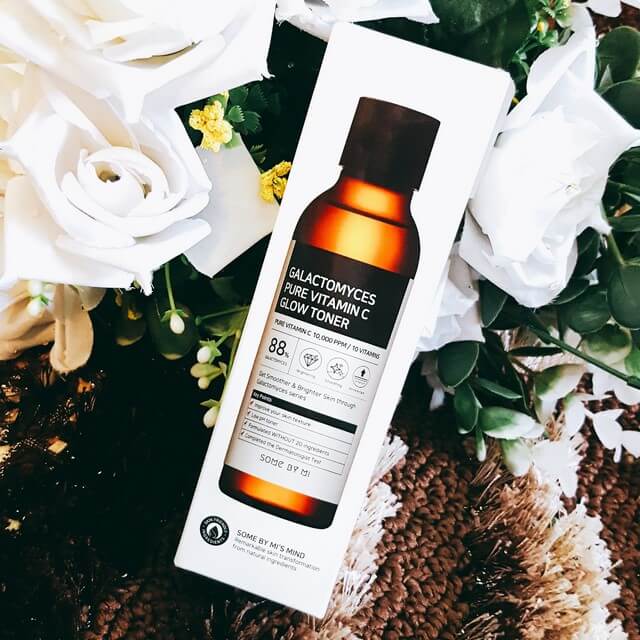 Hello lovelies, today i am here to review a product from SomeByMi . SomeByMi is a well known Korean Skincare brand. Their '30 days miracle' line is the most talked about skincare line in Korea. If you are someone interested in Korean skincare , i am sure you must have heard about their '30 days miracle' line.
Today i am here too review a product from their new line called 'Galactomyces Pure Vitamin C Glow'. This line has two products so far including a toner and serum but today i am only going to review their toner.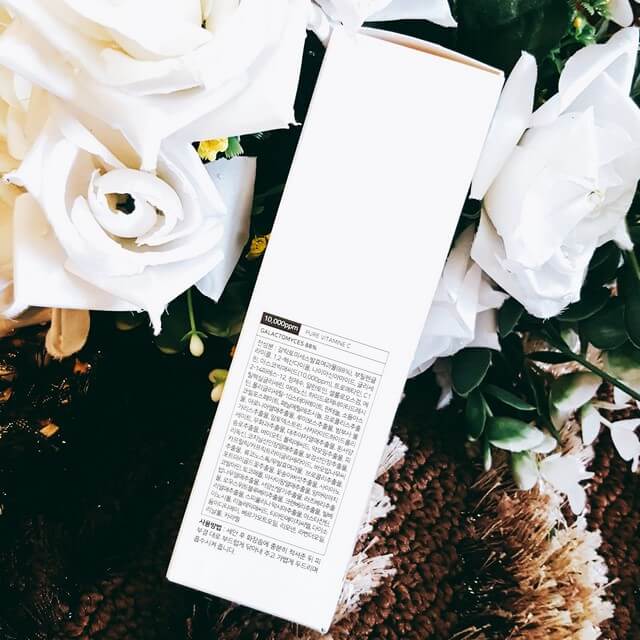 Primary Ingredients
Pure Vitamin C 10,000 ppm: Vitmain C boosts skin collagen production to give you firmer, more plump skin and smooth out fine lines and wrinkles. It also helps to treat all the damage caused by UV radiation.
Galactomyces ferment filtrate is a nutrient dense yeast. In skincare products this ingredient significantly helps to reduce the size of enlarged pores as well as blackheads. It also helps to brighten up skin tone, nourish the skin and reduce signs of aging.
10 Vitamins: 10 vitamins included in this toner are B1, B3, B5, B6, B9, B12, C, E , F and H. As these vitamins are difficult to absorb, they are liposomized so that they can be absorbed easily.
Product Claims
It is a brightening solution which contains a variety of natural moisturizers and nutrients found in nature. This toner has double brightening synergies of galactomyces and pure vitamin C to keep your skin white and clear.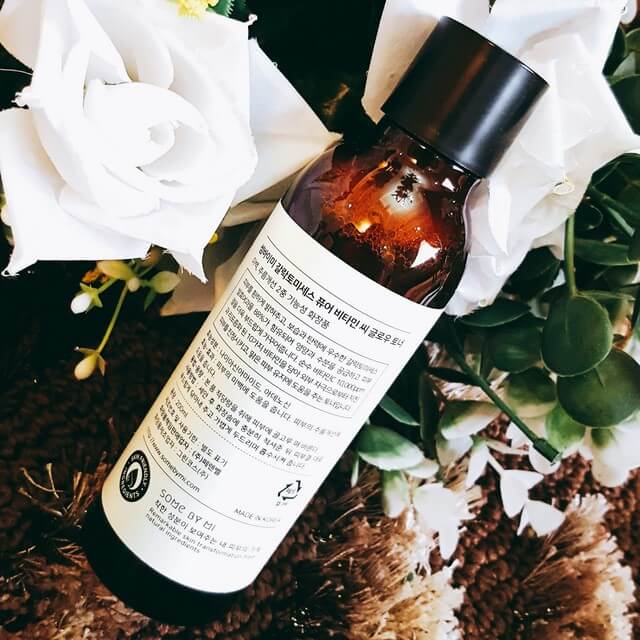 Packaging
This toner comes in a sturdy brown plastic bottle. It also has an outer cardboard packaging. All the ingredients of the toner are printed on both outer cardboard and plastic packaging.
Texture and Smell
The texture of this toner is watery and it feels really light on skin. The toner itself is tinted and has a pungent smell. The smell is a little strong when smelled directly from the bottle but when applied on skin , it doesn't smell at all or you can say that the smell goes away very quickly.
My Verdict
I have been using this toner for a good while now. Though this toner can be applied directly on the skin by patting it in with hands but i prefer to use a cotton pad to apply it on my skin. I am really loving this toner, it makes my skin look flawless. I hardly find products which can make my pores look invisible. This toner makes my skin look super smooth. I notice a visible difference in my pores everytime I use it. I have also used this toner under my makeup and it makes my foundation glide on so smoothly. With 2 weeks of use, i have started to notice that my complexion has also brightened a bit and it has helped me fade my dark spots as well. Any product which can help me fade my dark spots automatically becomes my favourite product. My skin is super dry and sensitive but this toner has been so kind to me . It keeps my skin well hydrated and i am so glad that it didn't cause any breakouts.
I will continue using this toner and i am sure my skin will improve even more with constant use.
H
enc
e
,
I would like to recommend this toner for all skin types.
This is all for today, i hope this review was helpful. For more information about the product please visit

HERE

. Thankyou so much for visiting.