Rivaj UK - Nose Pore Cleansing strips Review
17:25:00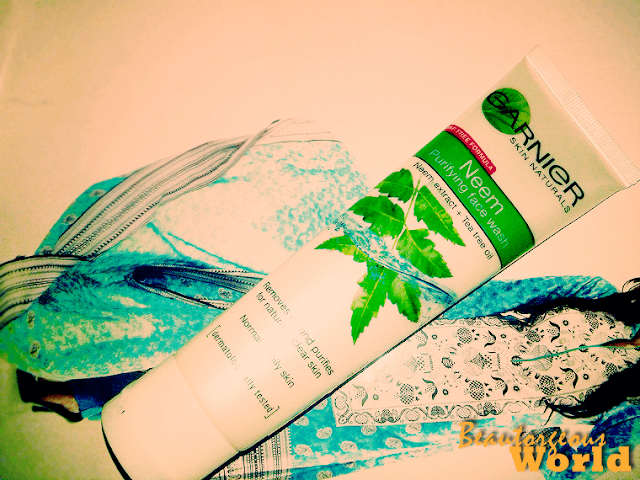 Hello lovelies, today i am here to review
Rivaj UK's Nose pore cleansing strips
.A long time back , when i was not a blogger, but an over excited reader of beauty blogs, i came across a review of these strips on Glossicious blog, i was excited to try myself as well,but didn't for some reason. Finally i bought these a week back and tried it out. Yes i didn't wait to try it a second time on myself before writing a review, because i was really impressed with the results. So here is my review about these magical strips =))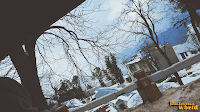 What the company says about these strips:
Rivaj Nose pore cleansing strips offer you a one step solution to help remove blackheads and unclog pores.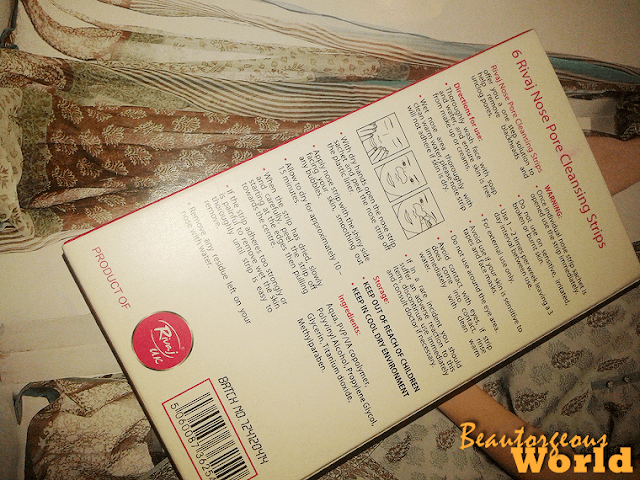 Directions for use:
Thoroughly wash face with soap and water,ensure skin is free from makeup and creams.
Wet nose area thoroughly with clean warm water. (Don't dry it,strips will not adhere otherwise).
With dry hands open the sachet,and peel the strip
Apply nose strip with the shiny side facing your skin
Allow it to dry for 10-15 mins.
When it is dried, slowly peel it off.
I am in love with these strips. Though i don't have many or deep blackheads on my nose, still i used it and loved the results, almost all of my pores were cleaned. My first reaction was , WOW !! I also experimented these strips on my sister, she has deep blackheads on her nose, and it worked great on her as well. I am not saying , all of her blackheads came out by using the strip only once as they cannot , that is why we can use these strips once or twice a week, leaving a gap of three days. I am sure if you will use the strips, in two or three weeks ,you guys will see more than a miracle.
In one pack there are six strips in sachets.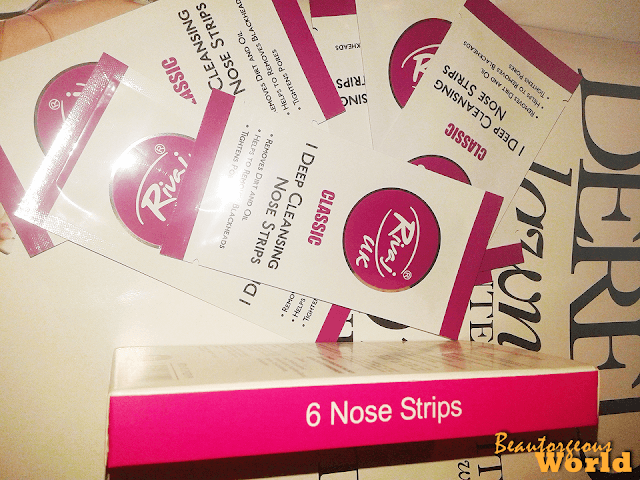 Packaging:
I liked the packaging and the use of sachets, the strips stays clean inside them.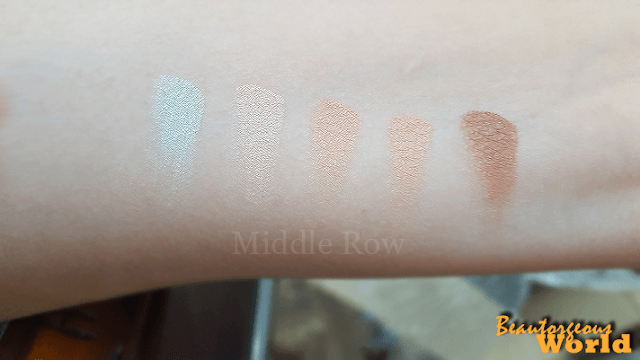 Price: 190 PKR
Rating:





This is all for today, if you have tried out these strips or are going to try it out, do share you experience in the comments below. I would love to read them.